Closing out our Site Director series, we're turning the spotlight on South Bronx Director, Shannon Vazquez! As the newest site director to the AOK family, Shannon "loves working with a dynamic group of people and supporting an innovative model that results in a triple win for child care providers, parents and children." Her spirit of service not only makes her a beloved early childcare expert, but a loving mom to her 7-year-old rescue dog, Luna.
Get to know Shannon as she shares how she honors her Puerto Rican heritage and the important role that family plays in connection to identity.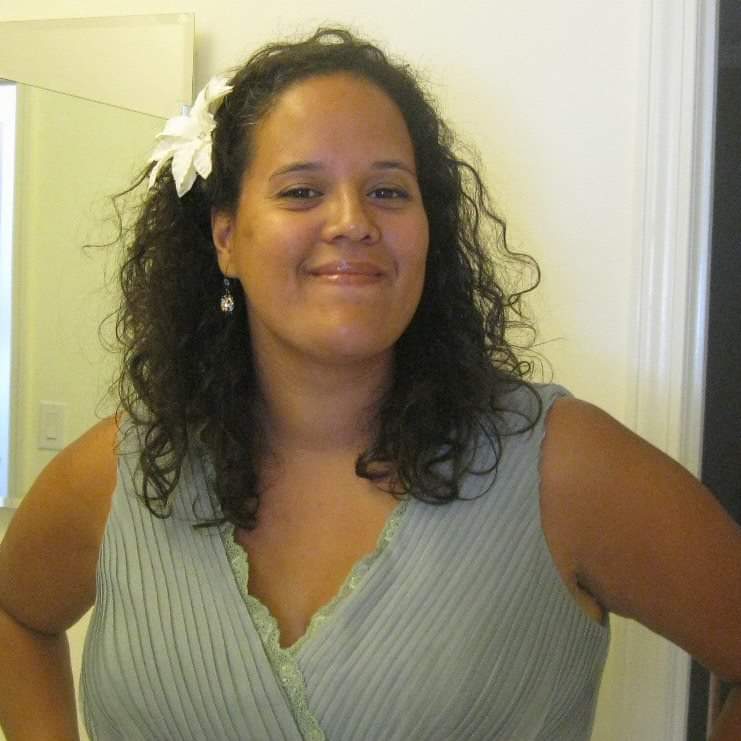 Why did you decide to go into Early Childhood Education?
I decided to go into Early Childhood because I really believed in the power of working with learners in the earliest years of life. Early Childhood Education allows for a developmental view of children and leaves room to plan, based on their needs and interests. It also fits into my own philosophy of education in that it allows for children to be children and looks at development in a comprehensive way.
You're leading the impactful work that we do in the South Bronx! Describe what your role at AOK entails.
The South Bronx site is the latest AOK expansion, serving and working in some of New York City's child care desserts. I support direct service staff and work closely with our Policy Director and the North Bronx Site Director. Currently, I'm working on growing the South Bronx staff and building on many community partnerships.
As a native New Yorker of Puerto Rican descent, how do you stay connected to your heritage?
I experience my heritage through the generational connections in my family and many of the joyous parts of our identity. To say I was close to my mother would be an understatement. And my connection to her mother and grandmother is an extension of that mother-daughter dynamic. I know that even now, as I consider who I am as a Puerto Rican born and raised in New York City, I feel a connection to the land of my ancestors. When I am in Puerto Rico and walk the streets of those who came before me, I feel like I belong. A Nuyorican is a person of Puerto Rican birth or descent who is a current or former resident of New York City. As a people, we are integral to the New York City experience and status. We are a colonized people saved from the horrors of immigration and seeking refuge by citizenship, and, we are bound by the shackles of being a commonwealth of the United States. Our history is complicated and woven into American History. Ultimately, I am proud of my PR heritage, our food, our love, our faith and strength.
What does Latinx Heritage Month mean to you?
Latinx Heritage Month means recognition of the contributions that Latinx/Hispanic people have made to history and every industry. It is a time to focus on history that is typically forgotten or left out of the mainstream. Hopefully, it is a time to move beyond tokenism and racism to look at the many stories of Latinx heritage.