Today we are shining a spotlight on Nilda Aponte, All Our Kin's Provider Showcase Director. She says Latinx Heritage month is a time to "celebrate who I am and where I come from…and share our beauty and uniqueness with others!" Nilda is a proud Puerto Rican and often reminisces on the beauty of the island, the flavorful food, and the contagious music. Get to know more about our Provider Showcase Director!
Hoy resaltamos a Nilda Aponte, la Directora de Exhibición de Proveedores de All Our Kin. Ella dice que el Mes de la Herencia Latinx es un momento para "¡celebrar quien soy y de donde vengo… y de compartir nuestra belleza y nuestra singularidad con los demás!" Nilda se siente orgullosa de ser puertorriqueña y con frecuencia evoca la belleza de la isla, la comida sabrosa y la música contagiosa. ¡Infórmate más sobre ella en nuestra la Directora de Exhibición de Proveedores!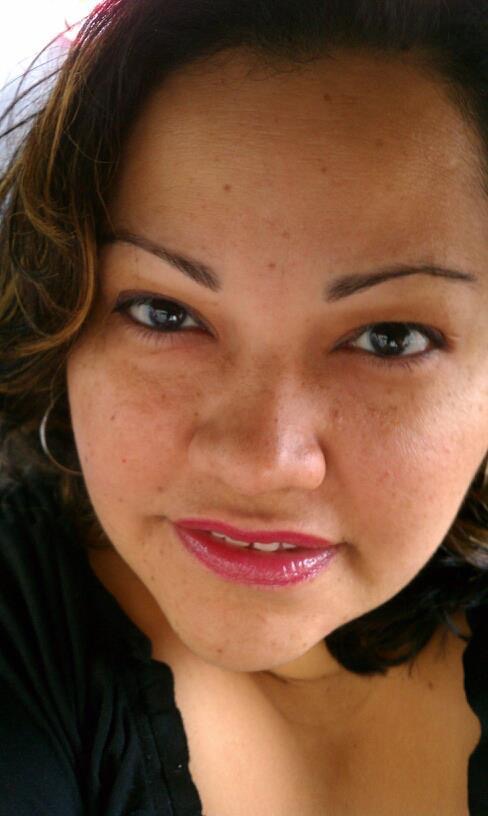 Q: How long have you worked with All Our Kin? What do you love about the organization? / ¿Cuánto tiempo ha trabajado usted con All Our Kin? ¿Qué le gusta de la organización?
I've been working with All Our Kin for 19yrs. I love our values and mission in supporting our family child care educators and transforming outcomes for our children. I also love that we are an organization that talk the talk and walk the walk not only with our educators but also with our staff.
He trabajado en All Our Kin por 19 años. Amo nuestros valores y nuestra misión de brindar apoyo a nuestros educadores de cuidado infantil familiar y de transformar los resultados para nuestros niños. También amo que somos una organización que sabe lo que dice y que hace lo que dice no sólo con nuestros educadores sino también con nuestro personal.
Q: Why did you decide to go into Early Childhood Education? / ¿Por qué decidió dedicarse a la Educación para la Primera Infancia?
At first, to learn child development so that I can better support my five beautiful children. And then, to partner with the educators that are working with children so that they can provide an ideal learning environment to best support their development and education!
¡Al principio, para aprender sobre desarrollo infantil a los fines de brindarle un mejor apoyo a mis cinco hermosos niños. Y luego, para colaborar con los educadores que están trabajando con los niños de manera que ellos puedan proveer un entorno ideal para el aprendizaje que apoye su desarrollo y su educación de la mejor manera!
Q: What does Latinx Heritage Month mean to you? / ¿Qué significa el Mes de la Herencia Hispana (Latinx) para usted?
It means to celebrate who I am and where I come from and to continue being an active member of my community and share with others our beauty and uniqueness!
¡Significa celebrar quien soy y de donde vengo y continuar siendo un miembro activo de mi comunidad y compartir nuestra belleza y singularidad con los demás!
Q: Tell us a little about yourself! What do you enjoy doing in your spare time? Any hobbies? Passions? Anything that would surprise us? / ¡Cuéntenos un poco sobre usted! ¿Qué disfruta hacer en su tiempo libre? ¿Algún pasatiempo? ¿Pasiones? ¿Algo que nos sorprendería?
I'm a proud puertorican that misses the warmth and flavor of our beautiful island. I visit Puerto Rico often and I love to be in the water as much as possible. Our food is flavorful, our music is contagious, the people are joyful and yes we love to celebrate anything and everything - we always look for an excuse to get together and have a really good time with family and friends!
Thank you All Our Kin for this opportunity!
Me siento orgullosa de ser una puertorriqueña que extraña el calor y el sabor de nuestra hermosa isla. Visto Puerto Rico con frecuencia y me encanta estar en el agua lo más que pueda. Nuestra comida es sabrosa, nuestra música es contagiosa, la gente es alegre y, sí, nos gusta celebrar todo - ¡siempre buscamos una excusa para reunirnos y divertirnos con la familia y los amigos!
¡Agradezco a All Our Kin por esta oportunidad!