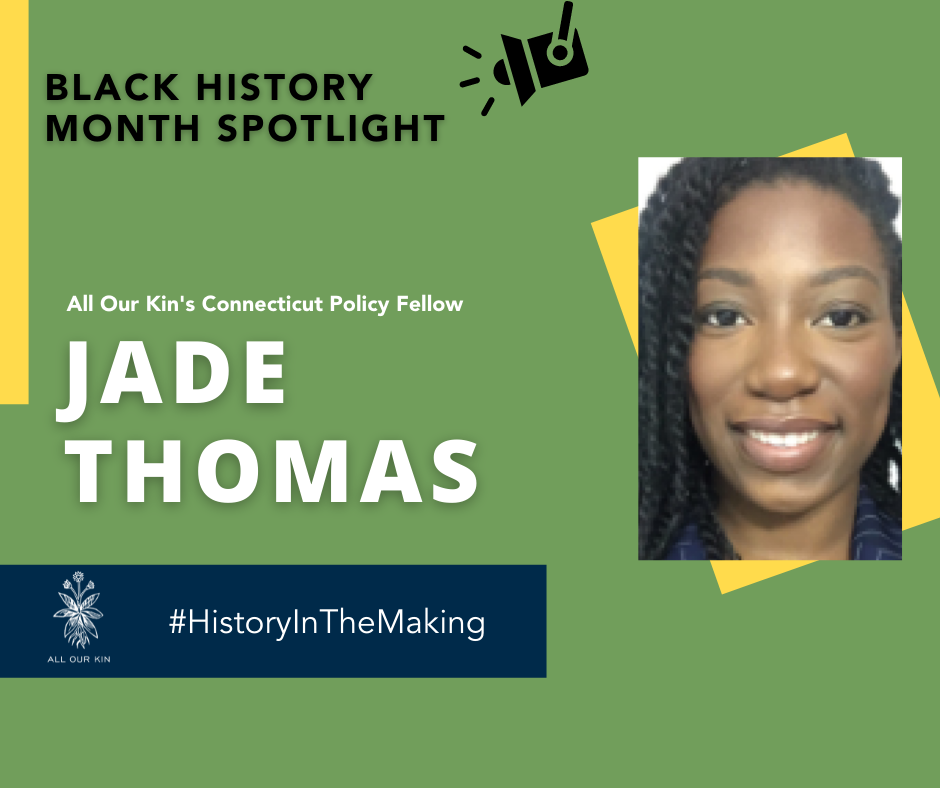 In honor of Black History Month, our next spotlight shines on Connecticut Policy Fellow, Jade Thomas!

Jade plays an integral role on All Our Kin's policy team — ensuring that family child care is represented at tables where funding and programming decisions are made. Her role allows her to do what she loves most, which is uplifting educator voices and building relationships. It is this approach that makes Jade a strong advocate and champion for children, providers and families!

Just last week she testified at the House Committee Hearing (starting at the 7:40:00 mark) calling for immediate relief funds to help stabilize Connecticut's child care industry. What keeps her dedicated to this impactful work?
"I believe investing in our youngest children is a moral, financial and developmental imperative."
Check out her spotlight Q&A below!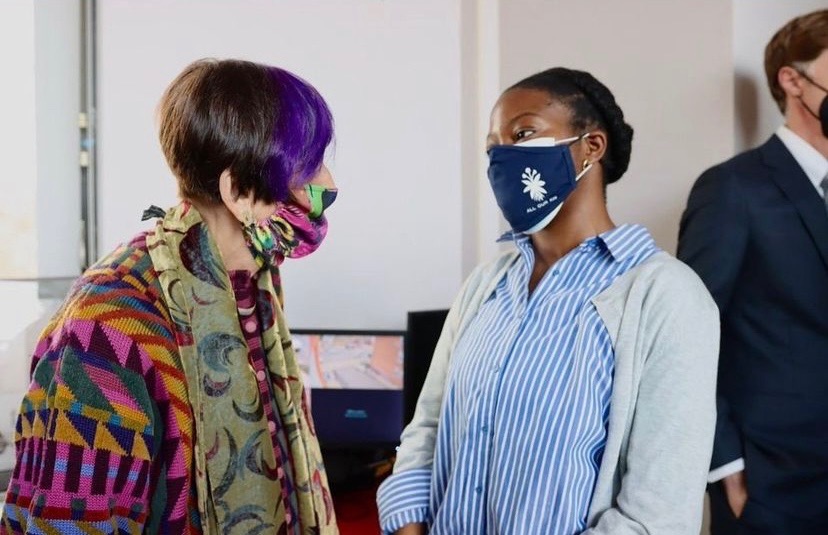 (Jade pictured with Congresswoman Rosa DeLauro post December press conference)



How long have you worked with All Our Kin?

It's been three years!


What does Black History Month mean to you?

For me, Black History Month is an opportunity to celebrate the contributions and achievements of Black Americans. It is a time to reflect on the past, the present, and a call-to-action for the future. Black history is American history; February reminds us of this and the importance of continuously uplifting diverse stories and voices.

What historical black figures have inspired you the most? Can you share a lesson that you've learned from them?
I am deeply inspired by Ida B. Wells, a Black American journalist and activist from the late 19th century. She led an anti-lynching crusade that brought international attention to mob violence throughout the South. She continued to document egregious acts of violence against Black Americans despite facing rampant racism, sexism, and threats to her personal safety.

I believe that Ida's work affirms the power of truth-telling. In her own words ​​"The way to right wrongs is to turn the light of truth upon them."

How do you celebrate Black History Month?
During Black History Month, we often honor prominent figures. However, I think we should also celebrate the people in our families and communities who make a difference every day. We all know someone fighting for a more just and equitable society and they too are making Black history.


Jade is one of those people!