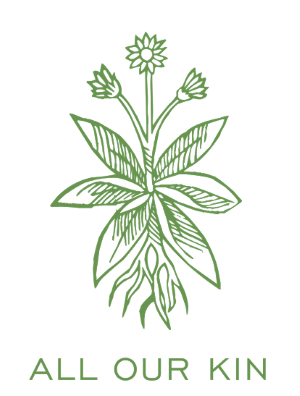 For Immediate Release:
Wednesday, December 15, 2021
Contact: Wende Gozan Brown at 347-526-5520 or wende@allourkin.org

Child Care Legislation Aims to Transform a System That 'Has Been Teetering on a Steep Precipice For Decades,' Says All Our Kin
In response to State Senator Jabari Brisport's introduction of the Universal Child Care Act and accompanying report on New York's child care crisis, Jessica Sager, CEO of All Our Kin, issued the following statement:
"In introducing this legislation, Sen. Brisport underscores the need to fundamentally transform New York's child care system, which has been teetering on a steep precipice for decades and has been in a virtual freefall since the start of the pandemic. This means making sure every family in New York State has access to the high quality child care program of their choice. It means paying all educators a living wage for the crucial work that they do for our children. Specifically, it means recognizing the inherent value of family child care educators and providing the resources and support they need to thrive.
Sen. Brisport's report highlights near-insurmountable hurdles and inequities that harm families and educators alike. Their voices rise to the fore in his report, and they hold many of the answers to solving our child care system's problems once and for all.
We are grateful to Senator Brisport for centering the voices of parents and educators and for recognizing that it is time for lawmakers to act. All Our Kin looks forward to working with the legislature and state officials to take bold action in 2022."
# # #
All Our Kin is a national nonprofit organization that trains, supports and sustains family child care educators. Through All Our Kin's programming, educators build sustainable child care businesses, parents have access to stable, high-quality childcare, and children gain the educational foundation that lays the groundwork for success in school and life.