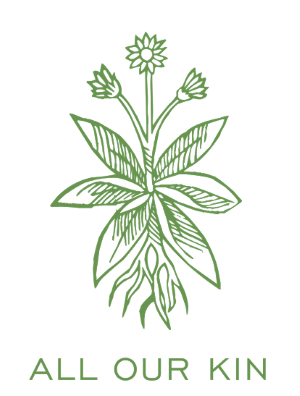 FOR IMMEDIATE RELEASE:
Tuesday, January 18, 2022
Contact: Wende Gozan Brown at 347-526-5520; wende@allourkin.org
$1.4 BILLION GOVERNOR'S BUDGET IS A STEP IN THE RIGHT DIRECTION, FOR CHILD CARE, BUT 'FALLS FAR SHORT OF WHAT NEW YORK NEEDS,' ASSERTS ALL OUR KIN
In response to Gov. Kathy Hochul's Executive Budget remarks, Christie Balka, Vice President of Policy for All Our Kin, released the following statement:
"While we appreciate the Governor's commitment to phasing in greater access to child care for New York's working families, her budget falls far short of what New York needs to fix its broken child care system.
"All progress is good progress, and 400,000 families will greatly benefit from child care subsidies proposed in the Governor's plan. Still, 2019 data shows at least 750,000 children would be left out next year alone. Until quality child care is available to all, New Yorkers will continue to feel the impact as the state struggles to make an economic comeback from the pandemic.
"Family child care educators are part of that comeback. These providers, who are licensed to care for children from their own homes, are once again feeling the brute force of this pandemic, threatening their health and the health of their own families to support frontline workers, or feeling the crippling impact of lost income when children they care for have been exposed and their parents cannot afford to pay for their slots. Right now, there are thousands of family child care providers who question whether they'll still be in business six months from now.
"We appreciate Governor Hochul's acknowledgement of the pivotal role child care plays in creating a state that works for all New Yorkers, however, we cannot wait to fix a crumbling system. We urge her to consider today's commitment a good first step, then prioritize child care immediately, while the state has a considerable budget surplus. Now is the time to collaborate with lawmakers and advocates to achieve universal child care, recognizing the vital role of family child care educators in our state. "
# # #
All Our Kin is a national nonprofit organization that trains, supports and sustains family child care educators. Through All Our Kin's programming, educators build sustainable child care businesses, parents have access to stable, high-quality childcare, and children gain the educational foundation that lays the groundwork for success in school and life.