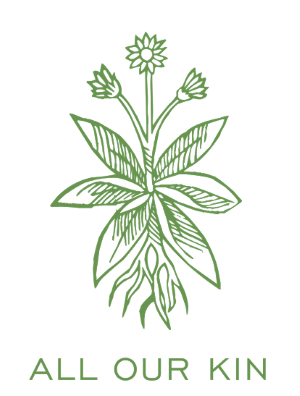 FOR IMMEDIATE RELEASE:
Wednesday, February 9, 2022
Contact: Wende Gozan Brown at 347-526-5520, wende@allourkin.org
ALL OUR KIN URGES GOV. LAMONT TO CENTER CHILD CARE IN THE EXECUTIVE BUDGET
In Response to Gov. Ned Lamont's annual State of the State address to the Connecticut Legislature today, Jade Thomas, CT Early Child Care and Education Policy Fellow for All Our Kin, released the following statement:
"In his address today, Gov. Lamont showcased Connecticut as 'the most family-friendly state in the country,' and heralded women returning to a reinvigorated workforce after two years of Covid. All Our Kin appreciates this sentiment, while noting that many parents simply can't return to work because of the lack of available child care.
"Almost half of Connecticut residents live in child care deserts, with many finding that infant and toddler slots are particularly hard to come by. Covid has exacerbated this problem, with child care educators leaving the field in search of better compensation. To truly make Connecticut family-friendly, the state should make a $700 million down payment in FY 2023 toward the five-year phase-in of universal child care. Without this investment, parents will continue to struggle to find the high-quality care that allows them, and our economy, to work.
"We thank the Governor for recognizing the importance of family child care to Connecticut's child care system, and taking the step of adding a family child care educator to the State's Early Childhood Cabinet. As legislators determine how to finalize the budget this May, we urge our state's leadership to use part of the state's historic budget surplus this year to address the child care crisis. We look forward to working together to make Connecticut family-friendly for all."
# # #
All Our Kin is a national nonprofit organization that trains, supports and sustains family child care educators. Through All Our Kin's programming, educators build sustainable child care businesses, parents have access to stable, high-quality childcare, and children gain the educational foundation that lays the groundwork for success in school and life.