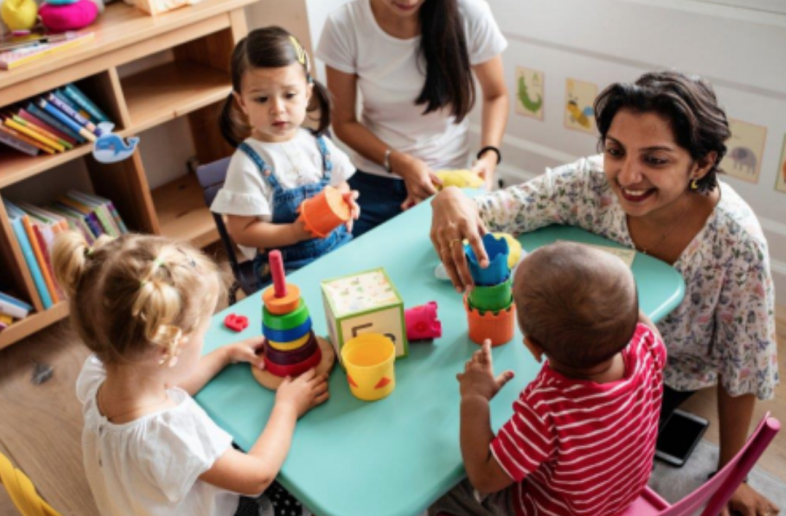 At All Our Kin, we know that the early learning experiences in high-quality family child care programs can transform children's lives and lay the foundation for lifelong success. That is why each year we are committed to sharing our model in more states and cities across the U.S.

It is also why we are excited that, following a year-long evaluation process, philanthropic organization GreenLight Kansas City has selected All Our Kin as a training and technical assistance partner, where we provide licensing support, policy advising, educational coaching and network development opportunities, to grow family child care in their region!
Through this partnership, All Our Kin will collaborate with The Family Conservancy (TFC) to develop a staffed family child care network in the greater Kansas City area. Greenlight Fund will invest $600,000 in the initiative so TFC can learn and adapt our model and implement it locally, bringing resources to home-based providers.

"We couldn't be more thrilled to partner with GreenLight Kansas City and The Family Conservancy. Family child care networks can be transformational in creating equitable solutions for parents and caregivers alike. GreenLight Kansas City has been remarkably thoughtful in their approach, and we are grateful to work with them and Kansas City's local family child care community to create the impressive outcomes their community needs." shares All Our Kin CEO Jessica Sager.

We look forward to a wonderful partnership ahead!

To learn more about All Our Kin's Technical Assistance, click here.